We have a yellow one in stock! And can customize them as you Wish!!!
They Were only made 1 year! VERY HARD TO FIND!
Here's a Yellow CXT Pick-up with our Fifth-Wheel- Gooseneck Trailer hitch installed and pulling one of our 30' 3 axle trailers. TRAILER SOLD SEPERATLY! Bed lenght is 5 5/8'' We can customize trailer and paint any color. Call or email for price availabity.
Custom made Gooseneck Trailers start at $45.00 with wood floor, jack stand, rubber mud flaps, 2 or 3 axle.
Options: Ramps add $ 7.50 with toolboxes add $7.50 Winch and cable add $5.00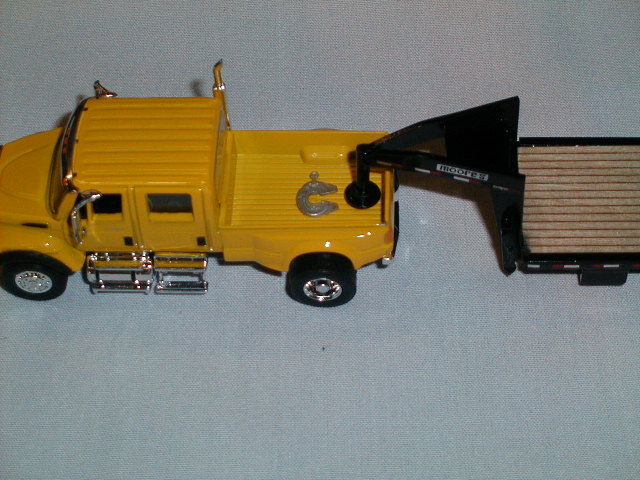 CXT With rear bumper hitch add $5.00
Custom painted CXT's add $15.00