HERITAGE IRON #1 Spec Cast IH 1206 wheatland and 1206 FWA tractors. We are sold out of these tractors. If you supply we can customize them as you want.
We can add steps, radios, front weights, wheel wts., FWA Hubs, chrome exhaust stacks, toolbox, work lights, flashers, toplink and cross drawbar or our movable 3pt. hitch, different tires, swing drawbar and any other items you want.
1206 wheatland with front wt. bracket and 6 NEW IH STYLE suitcase wts., chrome stack, work lights& flasher, mirror, swinging drawbar, toolbox, radio and detail painting
1206 FWA with top link, drill holes in lift arms, toolbox, steps, flasher lights on cab, radio antenna, front wt bracket and 6 NEW IH STYLE suitcase wts., FWA hubs, pr. rear wheel wts. and chrome stack!
Movable 3 pt. hitch, Dual wheels are also available. And we hope to do a steering kit for them later on.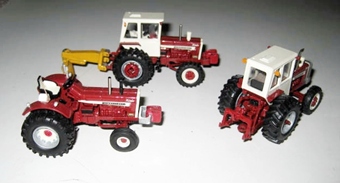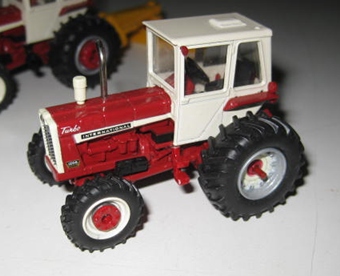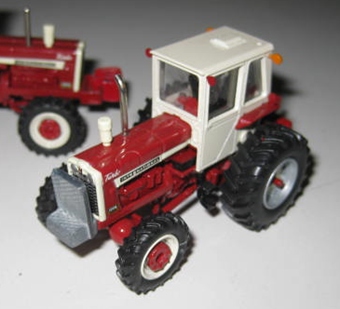 Added front grille guard-blade adapter, steps, flashers, front hubs, chrome stack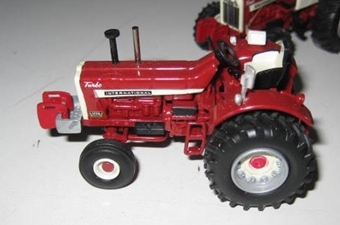 wheatland with front wts,toolbox,lights,mirror,radio & chrome stack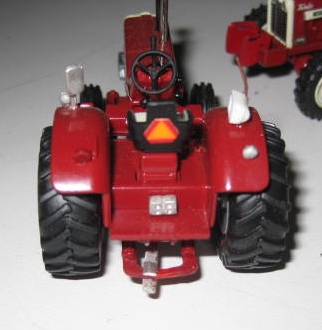 Rear Hydraulic outlet and swinging drawbar installed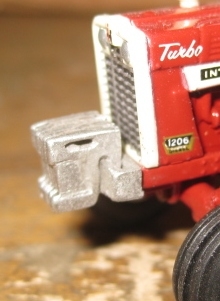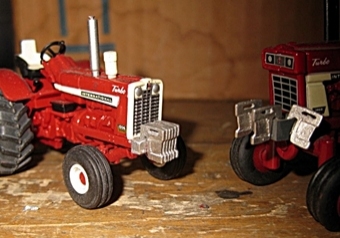 New IH Style Suitcase Wts. Detailed on each Side!
Now included in 1206 detailing kits!
Call or email for quote on yours!