$3.25 - $3.75
Here's our 1/64 and 1/50-53 scale landing gears for semi trailers and we have cut cross members off and use them for out riggers and for single landing gears on gooseneck trailers and tag trailers! Cast Zinc.
TRP5730 Landing Gear 1/64 $3.25 each
TRP5731 Landing Gear 1/50 $3.75 each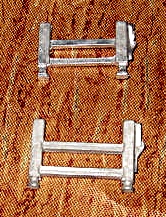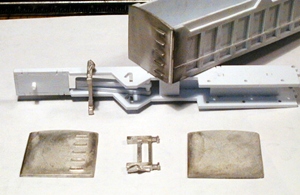 Sorry front covers aren't avaialable.