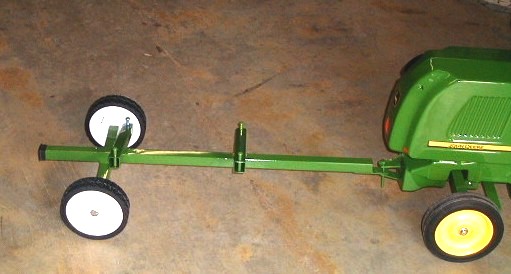 PEDAL COMBINE HEADER TRAILER
HERE'S OUR LARGEST HEADER TRAILER YET! 32" long & 15" wide FOR THE NEW JD AND CIH PEDAL COMBINE'S with 6 ROW CORN HEADS.
Constructed with 1" sq. steel tubing, mig welded with new 6" X 1.50W plastic wheels and tires, and powder coated in GREEN OR BLACK.
6 row head fits securely in holders
. Will tow behind pedal tractors and combine. MADE IN DRESDEN, OHIO With 100% AMERICAN PARTS! We are also Serial Numbering them!
MFTP
321 GREEN PEDAL HEADER WAGON PULL TYPE
MFTP 329 BLACK PEDAL HEADER WAGON PULL TYPE
MFTP 321B GREEN PEDAL HEADER WAGON With Bar
MFTP 329B BLACK PEDAL HEADER WAGON With Bar
MFTP 321D GREEN DOLLY WHEEL HEADER With Bar
MFTP 321D BLACK DOLLY WHEEL HEADER

---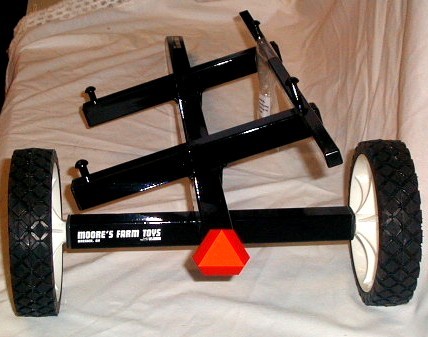 ---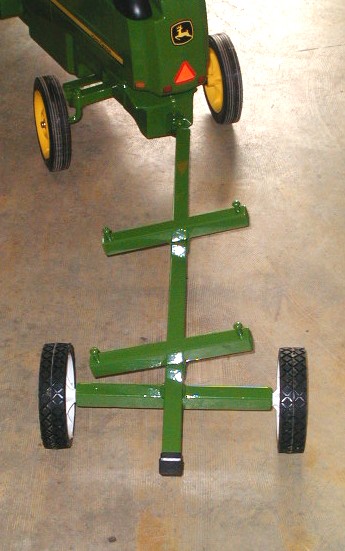 ---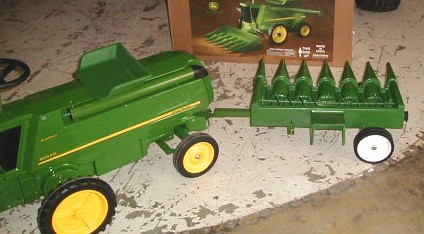 ---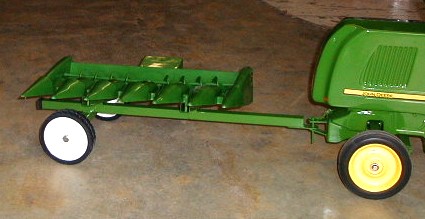 ---