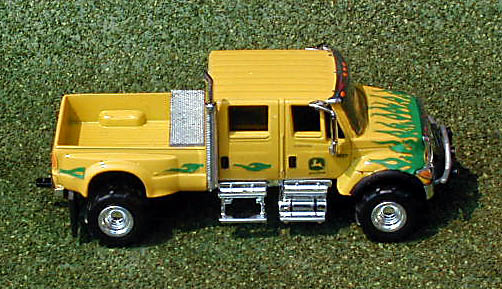 CUSTOM JD CXT PULLING TRUCK
We have a yellow CXT Pickup in stock! And can customize as you Wish!
Here's a YELLOW CXT with green flames, Set chrome rims and wide pulling tires, rear hitch and detailing. Can custom paint green and install set yellow flames and detail as you wish!. Pictured below is a black one we did for a customer!