VARIES
We can powder coat any metal item, tractor, combine truck and other items in DOLLY PINK or hot pink colors. Can also install white rims and custom decals. Call or email for a quote using one of your items or for us providing it. We have done them in 1/16, 1/32 and 1/64th scales And we've even done a couple Pedal tractors! Below are some we done for various customers.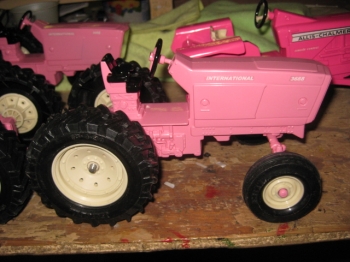 Above is a large 1/16 scale tractor we did for customers 4 Grand daughters, He supplied the tractors and we powder coated them and install some decals.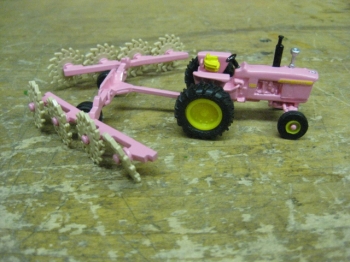 Above is a small 1/64 JD 4020 with one of our vrakes and below is a small 1/64 ford 2000.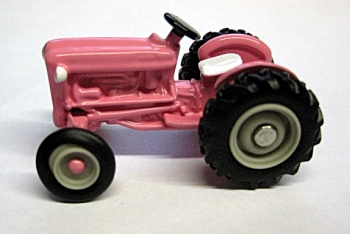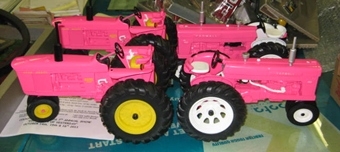 above are some 1/16th large scale tractors. JD 4020's and Farmall 460-560's