Call or email for prices on Agco and Case IH pedal combines.
We just finished a couple Draper Headers and one is available! All metal, with 6 bat reel, draper slats and feed auger. We will not be making any more of them! So you have a rare piece! Priced at $495.00 plus shipping. It's all black and reassembles a Mac Don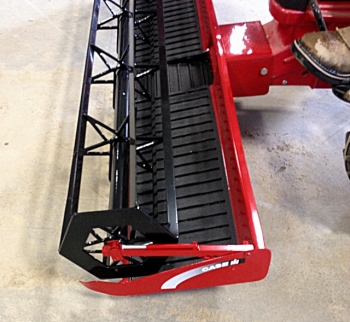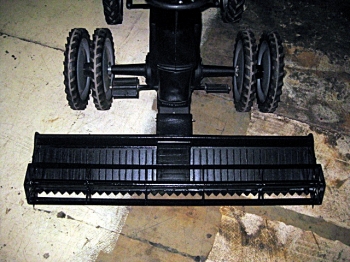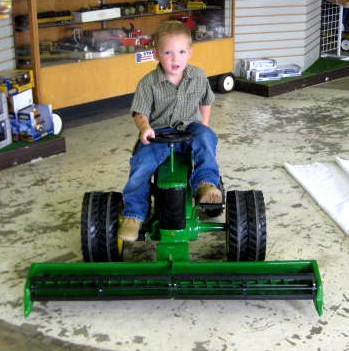 Conner trying it out! New 40' Double reel Flex header we build for JD EQUIPMENT. One Sweet Outfit!
Here's a new JD 9870 Pedal Combine that we installed a set of Large Air Tires Ag tread, 13" X 5 X 6" fronts with 4.80 X 4" X 4" rears, We also made new wider rear axle so rear tires track with fronts! These allow the combine to be peddled very easily in grass and gravel! Wheel and tires kits are built to order, please allow 6-8 weeks for delivery!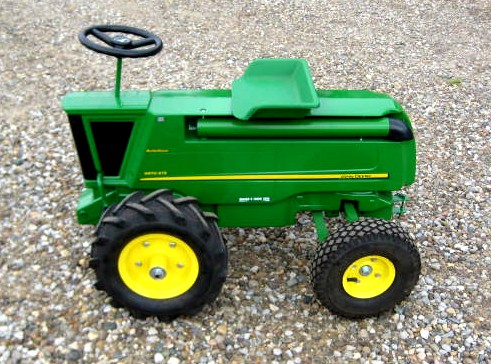 JD Combine Not available!!!!!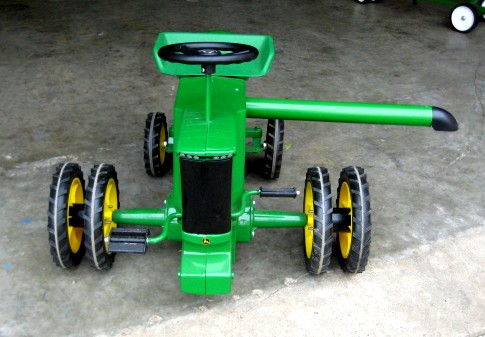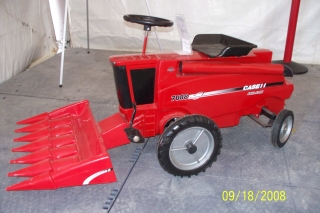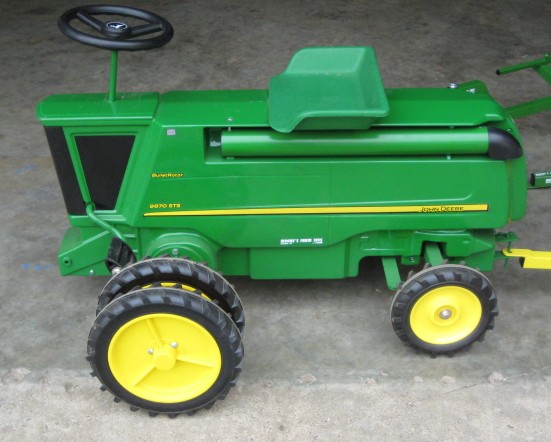 JD Stock yellow duals Not Available!!!! Silver or black only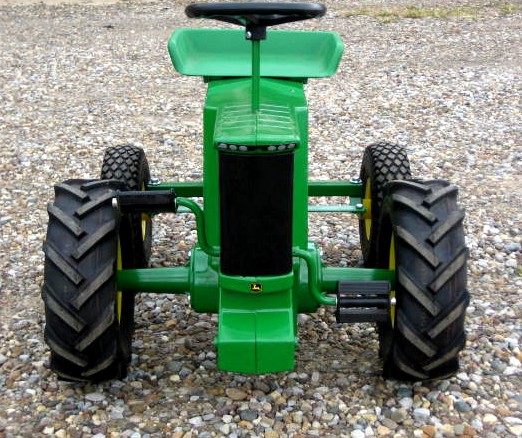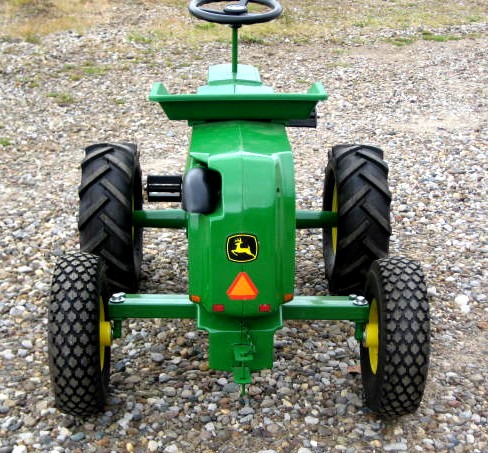 We have the following Kits for them: These are made to order only and require non refundable down payment and 4-8 week lead time!
PC 105 AIR WHEEL AND TIRE KIT Includes set 13 X 5 X 6 AG tires with yellow powder coated steel rims, new axle with support brgs. and instructions. $195.00
PC 108 Same as above only with silver rims. $195.00 for CIH7088 OR Gleaner
PC205 WIDE TREAD STEERING AXLE (GREEN) WITH 4.80 X 4" DIAMOND TREAD AIR TIRES, STEEL RIMS WITH BRGS. YELLOW $149.00
PC208 Same as above only with silver rims and black axle. $149.00 for CIH 7088 Or Gleaner
PC 211 WIDE REAR AXLE GREEN WITH 1/2" SPINDLES FOR STOCK OR RWA TIRES. $89.00
PC 219 Same as above only black. for CIH 7088 & Gleaner $89.00
PC 305 YELLOW DUAL WHEEL HUB KIT with bolts, washers,nuts and instructions $49.00
PC 309 BLACK DUAL WHEEL HUB KIT with bolts, washers,nuts and instructions $49.00
SET OF EXTRA FRONT DRIVE WHEELS AND TIRES for duals YELLOW OR SILVER RIMS Call or email for availabilty and prices.
SET OF RWA TIRES WITH YELLOW OR SILVER RIMS $60.00
PC2211 LONG UNLOADING AUGER GREEN
PC2212 LONG UNLOADING AUGER RED
PC2411 DUAL SPREADER KIT GREEN
PC2412 DUAL SPREADER KIT RED