$15.00 up
Heres a couple of Bobcat loaders we customized. One Shown with real grass hay bale. Other shows set of our loader bucket forks installed. We can also install our post driver on them and rear counter weights if needed.
Prices start at $15.00 for one with loader bucket forks. Real hay bales ARE NOT AVAILABLE ANY MORE.
One with forks $20.00 right hand picture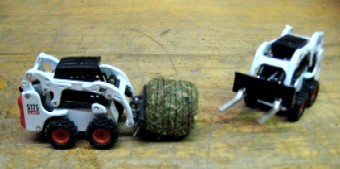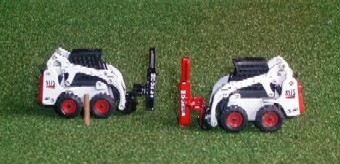 With Post Driver installed $ 35.00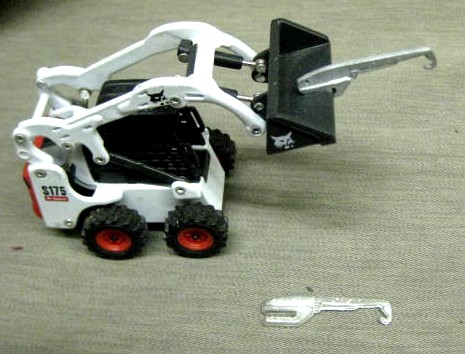 New loader bucket crane with hook. $3.25 each. Installed on Bobcat $15.00
Below is a Case IH loader tractor with set forks and rear wheel weights installed. We normally install rear 3 pt. hitch with set rear forks also! Sorry no CIH Loaders are currently made. If you supply we can customize it! We do have JD 6-7000 series with loaders in stock.