Shown is a Peterbuilt 385 Day Cab with 20' flat bed with 2 1200 gallon poly tanks, L fuel tank with 4 10 gal. tanks, pump motor and hose reel. Also has underneath tool boxs. As shown $125.00. We can customize any brand & model of truck. call or email for model your wanting.
Sprayer -combine trailers are available in black, white or silver pull ype model We also have without ramps (seconds) may have other paint defects and no dot tape on them.

Call or email for ones below.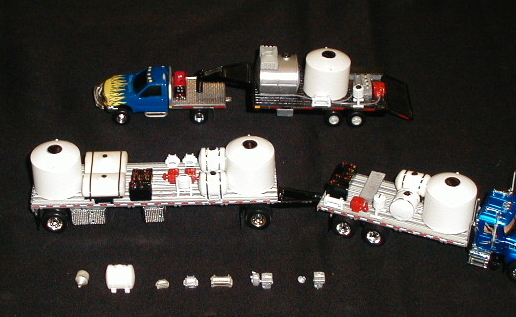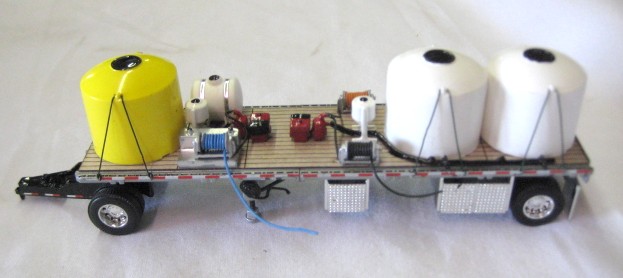 Above is a Short 30' single axle trailer and our new single axle dolly so you can tow behind truck or trailer! Price as pictured $140.00. Trailer only $125.00.
We can build them many different ways and with different styles and colors of tanks.
l